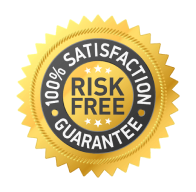 Obviously, satisfaction can vary, and we want you to be 100% satisfied. If you're not happy, Let us know send it for a full refund on your first order, It's simple as that! We value customer satisfaction above anything else.

After Purchase your order goes through our cutting process where it is designed, programmed, then precisely cut by our top of the line SteelxDecor fiber lasers.

We then make sure the metal is properly cleaned & cut before going to the next step.

Now that the sign has been cut, cleaned it can now go through our powder coating system where your sign is hung and ran though our automated powder line so your sign comes out looking perfect.

And last but not least it's time for your sign to be boxed & Shipped. Before we box your sign it has to pass our strict QC so each and Every single sign is looking perfect before we consider shipping it.

Frequently Asked Questions

Q: Where are you located?

We are located in Minnesota just north of Minneapolis. Land of the 10,000 lakes!

Q: What is the lead time?

Q: Can I Hang this outside?

YES! All of our metal is powder Coated which means it is weather proof.

Cover (an object) with a polyester or epoxy powder, which is then heated to fuse into a protective layer.

My name is Zach Gust. I am 20 years old. I created SteelxDecor because I have always loved building stuff and wanted to build an online store were you can customize almost everything. How did I get started? When I was in High School I built a CNC Plasma cutter from scratch in metals class and that was right around Mothers day, so I began designing and cutting possible gifts for my mom. After the 5th design I knew this was the one. I gave it to my mom, and she loved it, that is when I started selling my designs online. Now I have my own shop in St. Francis, Minnesota and I cut all of my signs with the top of the line Fiber lasers, we then run the signs through our powder coat line, then out the door they go. That's a little bit about me, I hope you enjoy the store if you have any questions please call or email me.